Simple Past of the verb fluktuieren
The past of the German verb fluktuieren has forms as follows: ich fluktuierte, du fluktuiertest, er fluktuierte, wir fluktuierten, ihr fluktuiertet, sie fluktuierten. This usually describes completed events. The past of fluktuieren is used mainly as a narrative form in novels and reports. The past indicative is part of the conjugation of fluktuieren.
Simple Past of fluktuieren
Conjugation of Simple Past of the verb fluktuieren
2017/11 · blog/neuigkeiten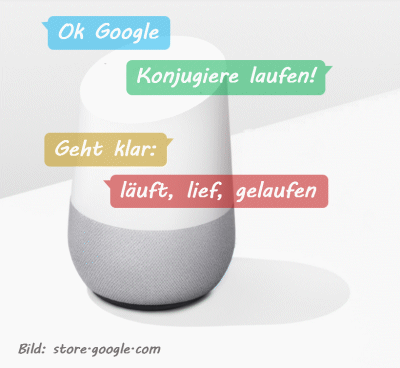 "Ok Google, konjugiere laufen"
"Geht klar: läuft, lief, gelaufen". Oder was hältst du davon: "Konjugiere das Verb schleifen unregelmäßig" oder "Präteritum Indikativ Aktiv von suchen ...
mehr
2017/08 · blog/arbeitsblaetter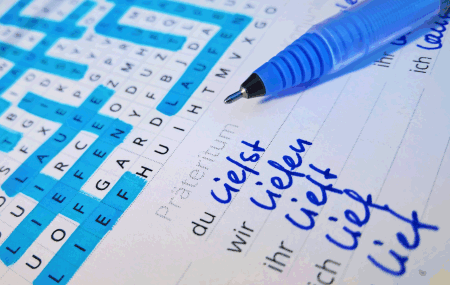 Einsatz von Wortsuchrätseln im Unterricht und Selbststudium (Teil 1)
Eine neue Sprache lernen bedeutet auch, sich mit der Grammatik zu beschäftigen. Die Begeisterung hält sich dabei jedoch in Grenzen; sind es doch meist ...
mehr
To the blog
2017/11 · ★★★★★
Anonym says: Самый лучший сайт, на котором можно быстро находить спряжение глаголов, все сделано с умом! Спасибо!!!

2017/11 · ★★★★★
Zaritskyi says: Vielen Dank!!!!


All comments
Your opinion?